Beautiful Day
Today is such a beautiful day, sunny, warm, but not too humid, a perfect day to have lunch with your very best friend in the whole wide world and give her a gift of love for her soon-to-be-born baby.
This is Colleen (with her eyes closed mid-blink, I am a horrible photographer!)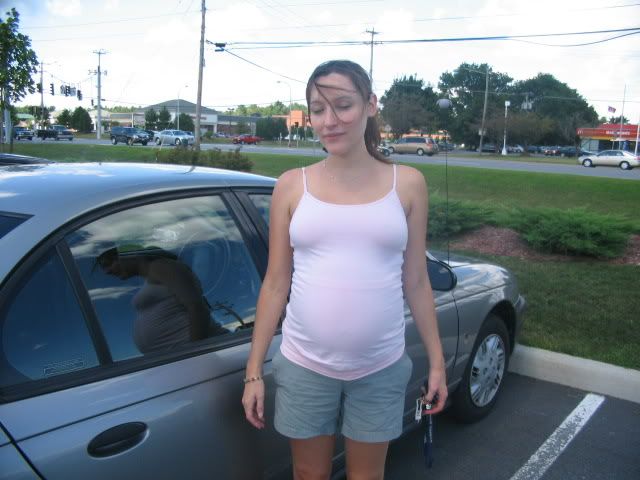 Colleen is so special to me, I don't even know how to describe her. We are like soulmates, but not in a romantic way. She is closer to me than my sisters. She got ordained online so that she could marry us because I wanted someone who really knew us and all we went through to find each other.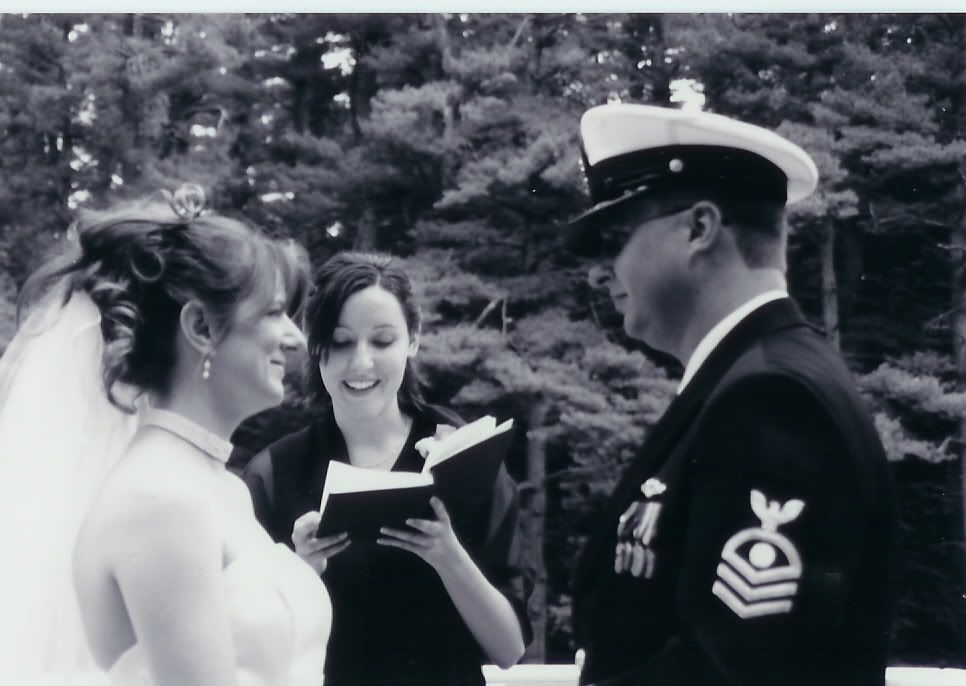 Colleen had cervical cancer two years ago, right before she got married.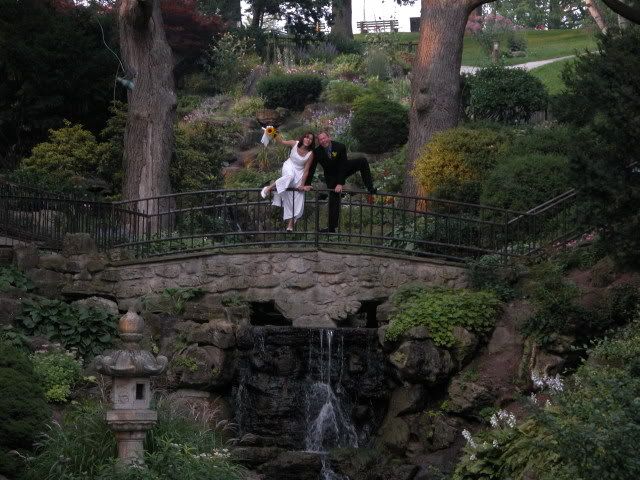 I love this wedding picture, they are "taking the plunge" by jumping over the bridge into the creek below...so cute.
Actually, she decided that Marc was the one after he didn't turn and run, but instead stayed by her side, took excellent care of her, and reassured her that he still wanted her even if she couldn't have any babies.
They eloped (her brother got ordained online and married them!--see what I started?).
She got pregnant last year, right around their first anniversary in early September. I started planning a blanket for her, and before I could buy the yarn, sadly, she lost that baby. A complication of the cancer treatments they said. It was devastating.
In true Colleen fashion, she didn't give up, and around Christmas, she announced that she was pregnant again. I started the blanket, the Sheep Dreams blanket, and with each stitch all winter and spring, I prayed that everything would be all right with this baby...and it is.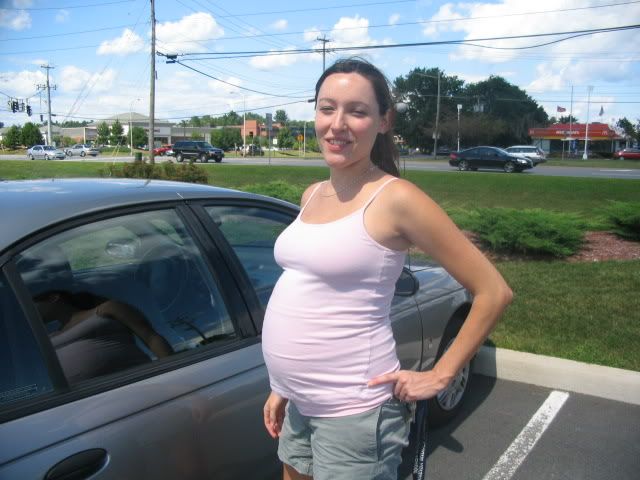 She is due at the end of August/beginning of September and although she looks small and they say the baby is small, everything is well. She doesn't know if it is a little girl or a little boy, they want to be surprised. She told me the top-secret names today too...but like I said, they are top secret...so I can't tell. They are just as I expected, unique but cute.

We met halfway between our two towns at Panera (she's a vegetarian and she likes the Mediterranean Veggie sandwich there). The Bug was excited because I let him have Sprite. I will pay for it later when the sugar high hits!

We ate, and talked, and gossiped, and I didn't rub her belly once, because I always hated that. Then, she opened her present and I held my breath that she would like it.

She loved the blanket and especially the little sweater and I was shocked to hear that she didn't have any sweaters yet for the little one. As soon as I know if it is a boy or a girl, I will be making another one for her.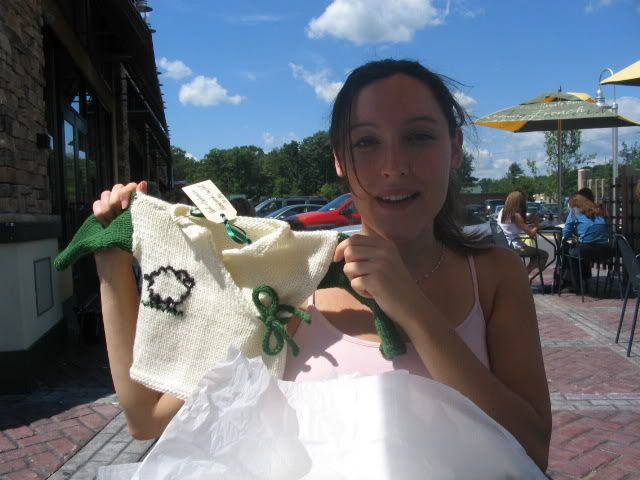 She told me that they had made the nursery apple green and that they used the same color grass green for the accent color. She said it was perfect, and she hugged me tight.
Now if she can just hold that kid in until the 29th when I get back from Virginia so I can go visit her at the hospital! But, if I miss it, and since she is tired of being pregnant and ready to be done (I remember that feeling!) I will be totally okay with just visiting her at home. Think good thoughts for an easy labor and delivery for Colleen, would you? She's had enough to deal with lately.