Eggo
As in waffle.
As in I still cannot decide on a yarn for the
Simple Knitted Bodice
pattern.
As in the
KAL
started today and I still cannot decide on a yarn...
I will be the last one done, you realize this, don't you?
Anyways...this is my last weekend before returning to the classroom next week. The weather is supposed to be kind of crappy here in New England...rainy and coldish. Good knitting weather. If one had, I don't know, say, the perfect yarn to start swatching for her SKB!!

I have to make one more of these:
Just a wee little sock,
for a wee little foot, on a wee little boy named Cael.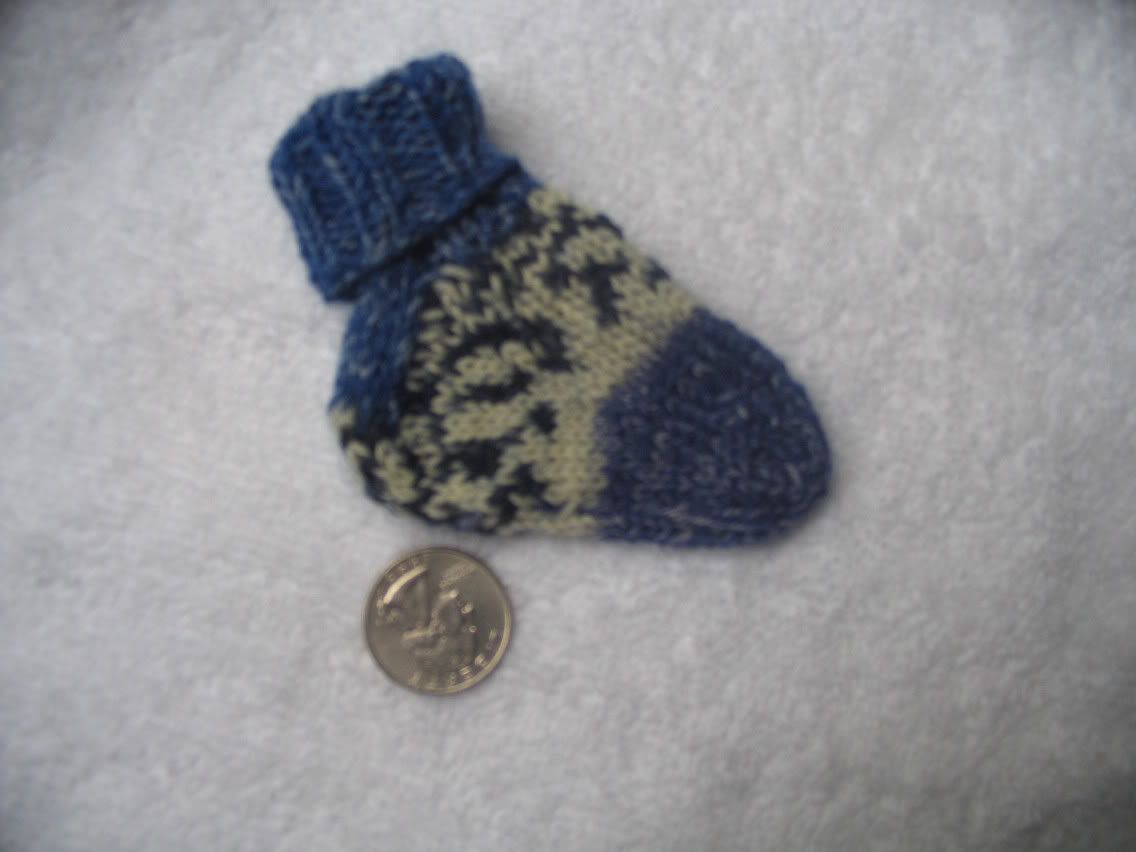 Another shot for scale, that is a quarter next to the sock!

My husband is flying home today for the long weekend...right out of the hurricane. Thankfully. At least, he is supposed to fly out...we'll see if the weather at the airport cooperates.